Our Company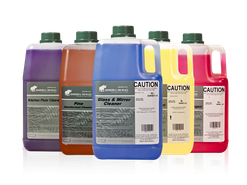 Green Rhino cleaning chemicals are manufactured by the same company who is behind the success of RA Johnstone and Pacer – industry leaders for panelbeating and car cleaning chemicals. Green Rhino cleaning chemicals have created their place in the hygiene market by offering high quality and value based products that are New Zealand made. Green Rhino has a tailored fit approach giving winning hygiene solutions to businesses across New Zealand.
Green Rhino is a range of cleaning chemicals for different applications. Keeping in mind the local conditions, Green Rhino has been created using the right ingredients and manufacturing standards to produce products that work.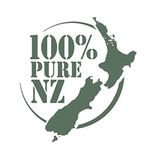 It is 100% New Zealand - made for Kiwis by Kiwis.

With its aim to reduce its carbon footprint, Green Rhino took it a bit further by developing its own Enviro Range licenced by Environmental Choice New Zealand (ECNZ), by starting a rainwater recycling program in its manufacturing plant, and by having a future plan of installing solar panels on its major offices.

Green Rhino believes in delivering a cleaner, healthier and safer environment. We know that a clean work atmosphere leaves a good and lasting impression to customers, and with positive customer experience, business flourishes. With its wide range of products, their trusted customer service and their vast knowledge in making everything clean, Green Rhino is confident in helping New Zealand businesses to achieve all this.